PodioHelp is the place to get inspiration and find answers regarding the work platform Podio. Further PodioHelp connects you to the world's leading Podio Facilitators if you need more advanced help regarding implementation and optimization of Podio in your organization.
What is PodioHelp?
So exactly what kind of help can you expect from us? These three questions illuminate this:
Need to find the logout button?
Do you have problems using a feature?
Looking for inspiration on how to implement Podio into your workflows?
We at PodioHelp will do our best to help both rookies and experienced Podio users on all three levels. Whether you want to share and compare experiences or ask questions and have them answered, PodioHelp is the place to go.
Your place for independent Podio advice
PodioHelp is an independent website that does NOT have any affiliation to the company Podio Inc or Citrix. It is initiated and run by BendixKiel, a third party company which is known as the Copenhagen Based Podio Work Architects. Joining BendixKiel in telling stories, sharing cases and giving tips are the world's leading Podio Facilitators.
As PodioHelp is an independent contributor driven site, we collect and bring you the best knowledge on the Work Platform Podio. We hope you will find PodioHelp useful again and again – we will do our best to empower you to get work done.
If you have article ideas or other comments, let us know: email us or fill out the form under the 'About' and let's start talking.
Best Regards,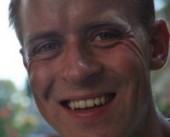 Anders Bendix Kiel
PodioHelp Editor-in-Chief and owner of BendixKiel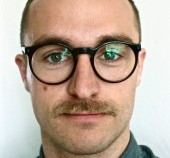 Kristian Møller Jørgensen
PodioHelp Editor and Facilitator at BendixKiel