Organisations need to adapt to the ever changing environments that they are a part of. This is also true for the Danish Society for Nature Conservation that in the face of external changes found their Intranet platform becoming rapidly outdated. Here they share some best practices for introducing and implementing Podio in local, autonomous – and quite often not so tech savvy –  action groups.
We meet with organization employee Kathrine Hegelund and Digital Director Allan Nyhus at the Danish Society for Nature Conservation headquarter in Copenhagen. The headquarter label is somewhat misleading as the meat and potatoes of the organization is in 1300 volunteers organized in 100 action groups that operate in as many local communities from all over Denmark. These groups monitor how laws and law exemptions influence the local environment, be that a river or a sensitive area with wildlife.
Learn, launch, customize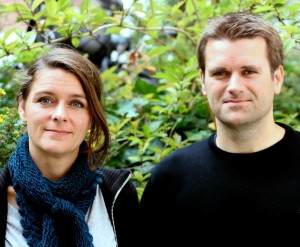 Learning from experience the introduction of a new distribution and communication platform is a delicate matter. Walkthrough videos, a long preparation period and hotline support is already in place. Before this rigorous testing in several focus groups made it obvious that the initial setup of multiple apps, widgets and predefined filters was just too much too soon: "By using just one app and the activity stream for all the rest, we cut down on the noise that our often senior users will experience. We prefer rolling out enhancements whenever users express the need instead".
Just a couple of weeks into the initial launch there has already been request for refinements: "Having such an adaptive platform at our fingertips makes us able to deliver on app request within a day or two. So the support and empowerment work is personalized right down to the software solution that we offer. That clearly impresses the action group members".
Email-to-app: "a huge timesaver"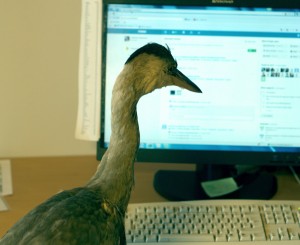 Each year the Danish Society for Nature Conservation receives up to 25.000 decisions and exemptions from the municipalities, making the distribution of these to the relevant groups a very resource heavy process. Using the email-to-app functionality to easily distribute these is very valuable to their operation: "This one feature is the major factor why we chose Podio instead other solutions such as Yammer, Salesforce Chatter or Box.com. It is a huge timesaver to simply forward emails to the affected groups' workspaces".
Wish list
Kathrine Hegelund and Allan Nyhus are all in all happy with their new choice of distribution and communication platform. One wish is better dashboard overview and statistics for communication to both management and employees. Another is changing the 'external user' phrasing to something that also fits a distributed organizations: "Our members definitely don't feel like external users". Finally and most importantly a more refined overview and search for skills would be of great value to an organization whose locally anchored members could potentially empower each other if they only knew how to get in touch.
But Kathrine Hegelund closing remark is one of satisfaction with the new level of transparency: "It's a great feeling when you late at night open Podio and see that several others are working away too. I hope to enable the members to have the same feeling".