At Elvenite we have, for a while now, discussed the possibility to use more scrum-like methods in some of our customer projects. Occasionally projects have a tendency to grow as they develop; each delivery fuels more ideas and discussion on how to further enhance the result. This is per se a good thing; ideas are not perfect from the beginning and as you start to work you will find better approaches and other possible use cases for the solution.
Enter Scrum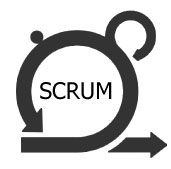 Our current project method is quite strict and does not fit for this kind of adaptive way towork. Scrum came up as a project management method useful in situations like described above. Podio's earlier layout options was too limited to visualize our processes in a scrum-like setting. We were basically choosing between "going analogue" or to introduce yet another tool besides Podio. Up until now we were leaning towards the analogue whiteboard solution with post-it notes for our backlog items (yes, very old school). Until now.
The introduction of the Card layout is more than one step in the right direction. Post-it notes has been transformed into Podio's drag-and-drop function. The Card layout is a perfect tool to easily visualize each sprint backlog in its own view. Try arranging the columns based on backlog status and the rows by assignee (sometimes we call them pigs). The Card layout is a great addition to Podio's existing layouts and I think we will experience many other situations where it can come in handy.
The Card layout is quite new and with baby steps we will develop the usage involving our customers adopt their feedback in this process. Having said that, this means we have not yet fully implemented our ideas but if those first trials turns out well, we will definitely design a complete Scrum app pack.
Official Podio blog: Dynamic, Focused, Collaboration: New 'Card Layout' and 'Full Screen Mode'
How would you like to use the Card layout? Do you see any obstacles in using Podio as a Scrum tool? Do you have any questions about what you have just read? Do not hesitate to comment below!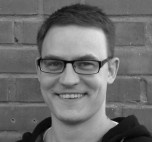 Carl-Fredrik Herö is a Web Architect at Elvenite, which is a proud Swedish Podio Partner since spring 2012. Our deep knowledge about integration in three related and critical business applications; ERP, BI and Social Business makes us a full-fledged partner for mid-sized companies.