Lately most of the talk around Podio has concentrated on integrations with other web platforms (Gmail, GoToMeeting etc.) – but for me the key to Podio is the ability for ordinary folk (like me) to create their own apps – or even better to take an off the shelf app from the App Market and modify it for themselves.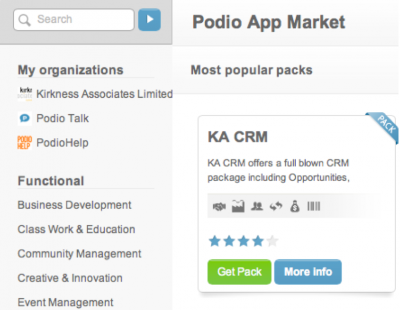 The App Market contains HUNDREDS of great apps which can be downloaded freely to solve whatever business problems you may have – how cool is that?
In many ways, you could see Podio as a modern replacement for Microsoft Access (or Excel) – but with all the other added benefits of  mobile anywhere, anytime access, collaboration and security thrown in! (And it's much simpler to build the apps)
My personal journey with Podio started early in 2011 when I discovered the platform one Thursday afternoon. Over the weekend I spent a few hours looking at it – and by Tuesday I had replaced the Recruitment Agency software we had been using and was running my Agency on Podio – it really was that fast!
My passion for the platform led me to become a contributor to the App Market and I now have several App Packs on the store covering HR, CRM and Recruitment agency areas. Literally thousands of people have loaded these apps.
The App Market and you…
What if you don't want to create apps for others?
Podio provides organisations with their own private App Market for internal use apps (which you can also add into clients' Workspaces if you want). Let's say you've built a great set of apps for managing your client projects (probably based on one of the apps in the Market) – you can store this in your personal App Market so that others within your organisation can simply create their own workspaces and load your apps. This makes it really simple to create standard work flows and encourage collaboration.
How many software solutions provide unlimited access to apps, including CRM, Project Management, HR, etc – and all for $8 per month (or FREE if you have less than 5 users)! Remember, all these apps are collaborative, multi user, mobile and easy to modify for your own use…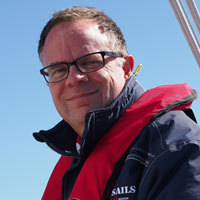 Julian Kirkness has spent 20+ years in Software business (most as MD of a Human Resources Software supplier) and is now a head-hunter, photographer and Podio evangelist.