Podio recently improved their calendar view, which is fantastic. This gives a way better view of your meetings, events, deadlines and so forth. We will share some insights about this new calendar view and share some tips on how to get you  Podio calendar on your mobile and exported to your preferred calendar.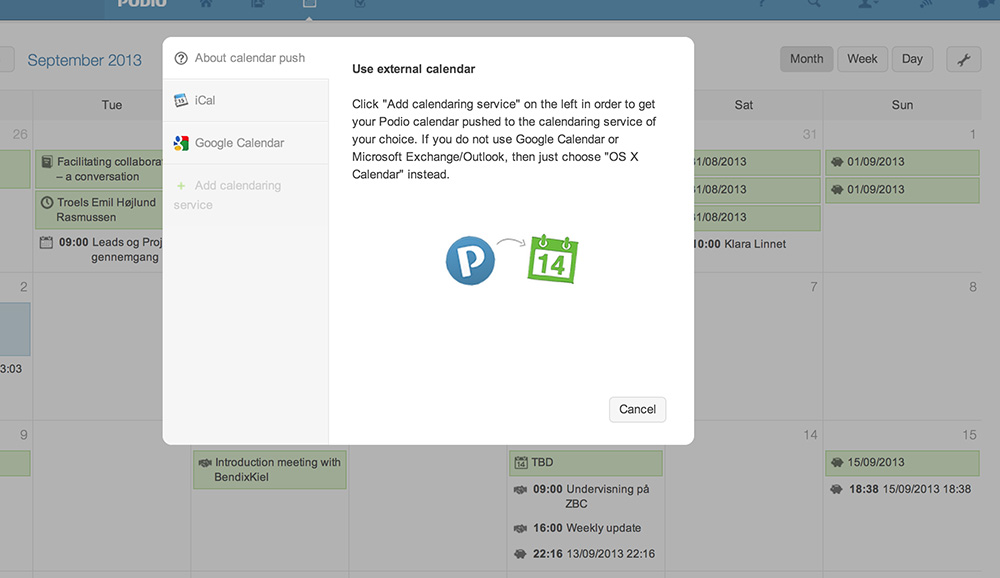 The calendar is a great feature in Podio, and makes it easy to get a quick overview on what is going on in your organization. For me it gives me an overview of what I'll be spending my day, week or month on. The newly updated view of the calendar (10th September) makes this overview easier since the new design has daily, weekly and monthly views (as most other calendar apps, programs and features has).
Here are a few tips on how to use the calendar more efficiently:
Every calendar in Podio can be exported to your external calendar e.g. Google, Ical or Exchange. This can help you see the calendar on mobile or together with events that you do not use Podio for.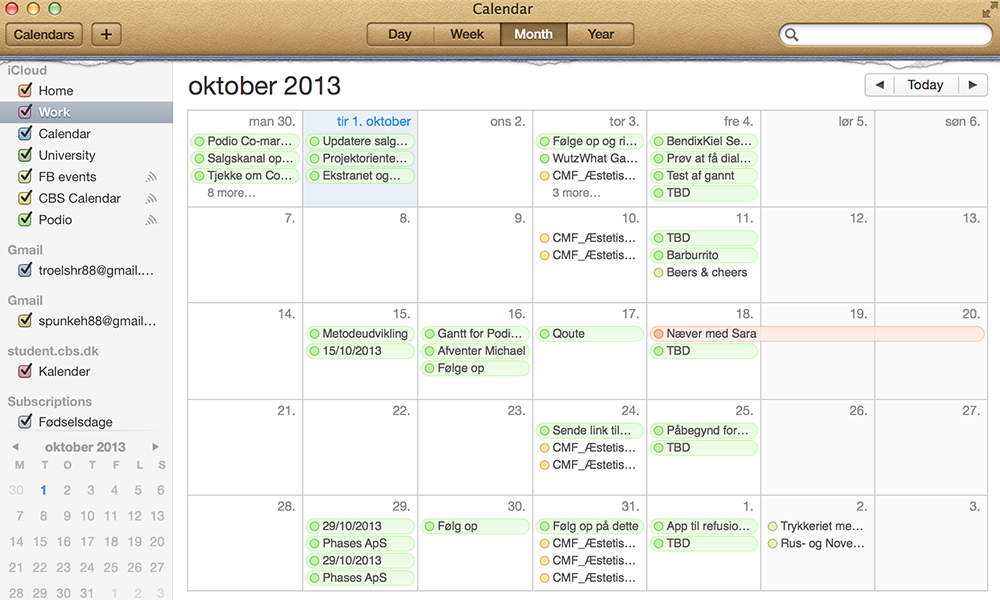 The "Use external calendar"-function plays an important role for me personally since I am often travelling in my work for our clients at BendixKiel and thus use my phone and its calendar quite often. As you might know the Podio calendar isn't available for mobiles and it can be annoying not being able to check what is on the menu for the day.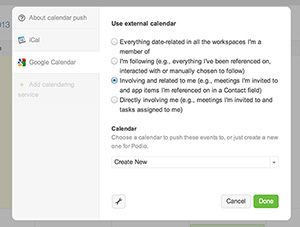 However, exporting the calendar to either iCalendar, Exchange or Google calendar and synchronizing it with your calendar on your mobile easily solves this. When exporting to your preferred calendar it's a good idea to carefully choose how much you want to transfer from your Podio calendar.  If you decide to export the global calendar with all events it usually becomes overwhelming, and I therefore recommend that just export from the relevant apps or workspaces. Last but not least, you can also decide how much you want to export to your external calendar.
Remember that exporting the calendar from Podio to iCal, Exchange or Google is only a one-way export, which means it will not synchronize events from your calendar into Podio. You are exporting from Podio to your calendar. In other words, if you want to edit the appointment, this has to be done via the Podio item.