At the Podio Preferred Partners Day on the 21st of November, I sat down with Podio's co-founder Kasper Hulthin for a chat about changing the way people work, organizational culture, new business opportunities for consultants and of course where Podio will go in the future.
Kasper starts out by underlining that the focus of Podio is changing how people work.
With Podio enabling organizations and companies to look past the traditional work tools such as e-mail and spreadsheets and providing a more flexible set of tools that ensure the entities' exact needs are met, they are doing just that. He explains:
"The difference thing about Podio is the fact that it is so flexible, with the customizable apps, once you start realising what the apps can really do for you, the workflows that you have in spreadsheets and e-mail, with weekly reports send out as e-mail and all the lists of projects, ideas, job applicants etc. you have in spreadsheets, starts looking rather cumbersome. Once you start putting them into Podio and having data and workflows inside Podio you start to get a feel for how powerful this thing can really be."
The question then is how to unleash these powers in your organization.
Translate processes and add social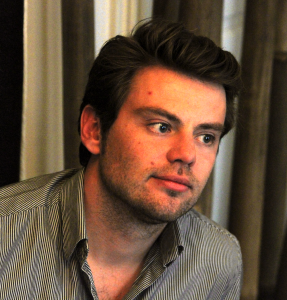 By first analyzing how work is already being done and how the work processes and flows is shaped in the organization, one can translate this into Podio by creating the right apps exactly suited and configured to facilitate these processes and flows: "So I think starting up, translating existing processes into Podio apps and into a Podio world where everything is connected and social", as Hulthin put it. In this way the company or organization will not have to change its working ways to accommodate the use of a new tool but rather make the new tool work with and support the optimization of already existing processes.
Further this enables both management and employees to easily adapt to the use of Podio and make the platform their own, as apps are created and modified to suit their working habits.
On the employee side, management is not forcing a new tool that pushes them to change their existing workflows entirely. Instead employees can take part in the creation of apps and implementing of the platform. This combined with the social aspect of Podio further enables dialogue taking place among the employees and between employees and management. From a managerial point of view you are implementing a new working platform through your employees and not so much onto them. This minimizes the show stopping effect of some employees reluctant to accept change.
Change underway
Regarding changing the way people work, Hulthin acknowledges that we are not there yet but emphasizes that:
"In this transitional phase people will move away from working in spreadsheets and email. I think in 2,3,4 or 5 years from now a lot of organizations will have transitioned into using platforms like the one you have in Podio and for some the transition is very easy; the generations that have grown up with Facebook and all the social media tools during the last 5-10 years. But for some others the transition might be harder and I think mostly it is about a change in the way we think. It is not that the tool itself is complicated, for some it is more about changing how you work and how you see work"
In bringing about this change both company culture and general culture play a big role. Asked about how important it is and what still is holding this evolution of work back Hulthin notes:
"The companies of tomorrow in my mind are the ones that have already made a cultural transition into becoming more open, transparent and globalized.  This has happened in a cultural setting; they have started thinking differently, but probably have not yet transitioned into using tools that reflect that. Some of them still use Microsoft tools that don't reflect their actual work values, and it is among these that Podio is very successful"
Adding to this, Hulthin mentions that the trends of openness, employee empowerment and transparent communications are here to stay and will continue to generate value and profits for the companies willing to adapt. Further Kasper Hulthin mentions that the focus on the people within organizations and how they work together, is also bringing about new types of business opportunities.
New breed of IT-consultants emerging
A lot is happening in the business of what Podio sometimes call "the future of work": Citrix acquires Podio and Microsoft adds Yammer to its portfolio. Now as a reaction to the ever growing need to scale, Podio formalizes the relationship to consulting companies working with Podio by creating a Podio Preferred Partner program.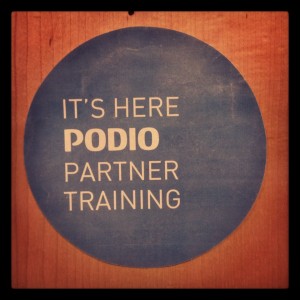 Kasper Hulthin finds that these companies represent a whole new breed of companies focusing on processes and people instead of only technology and security. Some of them advise companies on how to best implement, optimize and make use of the Podio platform. Others provide work flow enhancing, API-based integrations into Podio and add entirely new functionalities. Podio know they will have to help their clients find the best way possible to optimize the product. Therefore Podio are very happy and proud to advocate the good work being done by the Podio Preferred Partners and expand on this collaboration in the future, so the Podio customers will always have the best resources available to help them get the most out of the platform.
Hulthin concludes that the future is bright for both the companies adapting to the new ways of working, the consultants helping them achieve their goals of 'working better' and of course the many employees in all kinds of companies and organizations that are already benefiting from the empowerment, social aspect and more 'humanized' ways of working together.
Kasper Hulthin is Co-Founder of Podio, and works out of the Podio office in Silicon Valley, San Francisco where he is spearheading the user engagement, support and customer service team helping companies and organisations adopt, implement and optimize their use of Podio. You can follow him on Twitter.