Happy New Year!
Looking back on 2013, what we see is a great year for Podio. Here are some of the numbers.
One of the most impressive numbers is that 400,000 organizations across 170 countries have decided to structure their work using Podio.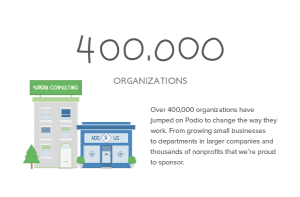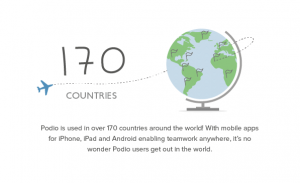 At BendixKiel we have worked with some of them and have seen what it has done to the productivity and ease of collaboration at these organizations. Less email clutter and increased ease of communications are just a few of the benefits. We are not surprised that there has been created 100,000,000 app items, which are projects, clients, sales, candidates, financial reports, monday meetings, morning greetings and much more. One of the central benefits with Podio is that you structure the platform to fit your work and processes, not the other way around.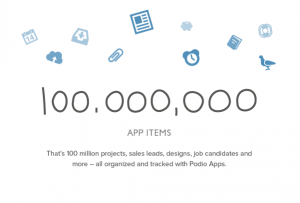 Which app do you use the most?